JUST BABIES
Because they are soooo cute...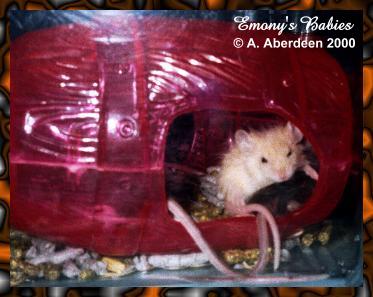 Emmy's bubs (Torias and Tobin, I think)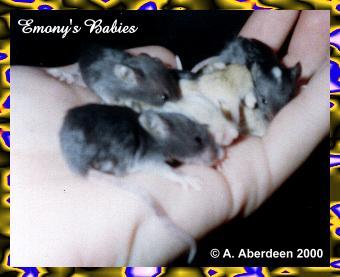 Cute little guys...
MOET & NELSON'S FIRST LITTER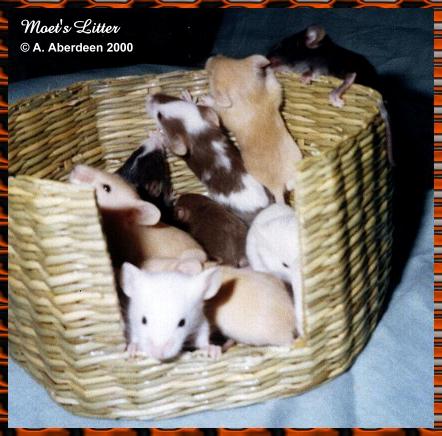 Orian is the chocolate marked one on the middle, Paragon is next to her, climbing the basket.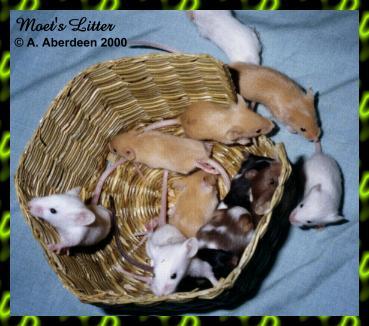 Another photo from that lovely litter - Tadrith is one of the fawns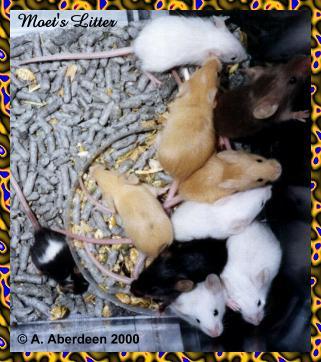 Same litter again - now Tad is climbing the wall

MOET & NELSON'S SECOND LITTER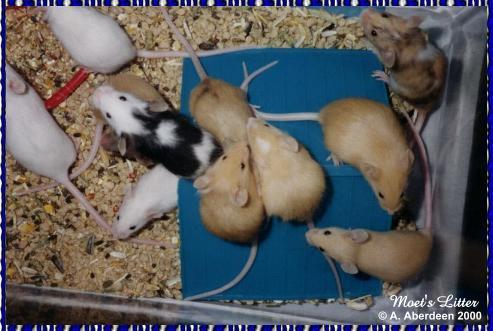 Lafayette is the black and white one in the middle, the black eyed whites are Suba, Heris and Arafel (but which is which??: )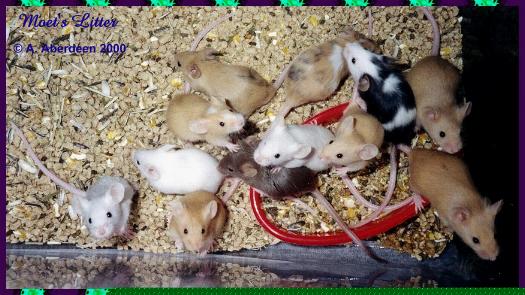 What more can I say?? Cute or what??